Product Description
Black garlic fermentation machine is one of the main products of the company, is one of the company and the partners together to produce a high nutritional value of black garlic food products, fermented by Automatic production of black garlic machine successful black garlic has the enhancement immunity, antioxidation, and complement the advantages of the human body essential amino acid, has been senior hotels, supermarkets, organic food chain and foreign organic products widely used in supermarkets and hotels. Fermented Black garlic is rich in glutamate, which can enhance the taste of vegetables and vegetables in the process.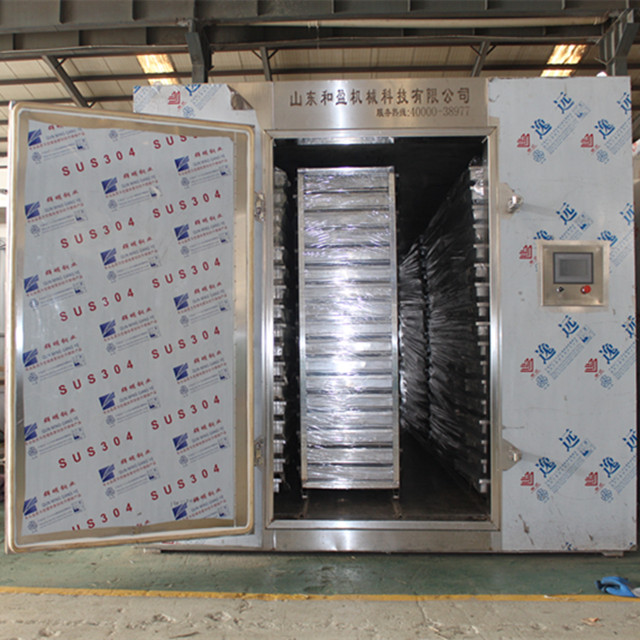 Black Garlic production process
Fresh organic garlic → Cleaning →Dehydration→ Clip →Outfit Fermentation Dish →Fermentation Room→ Fermentation→ Booth Cool Room→ Ripen →Sterilization Room →Black Garlic Sorting Room →Inner Packing →Outer packing →Black Garlic Storeroom
The following is the sixth day fermenting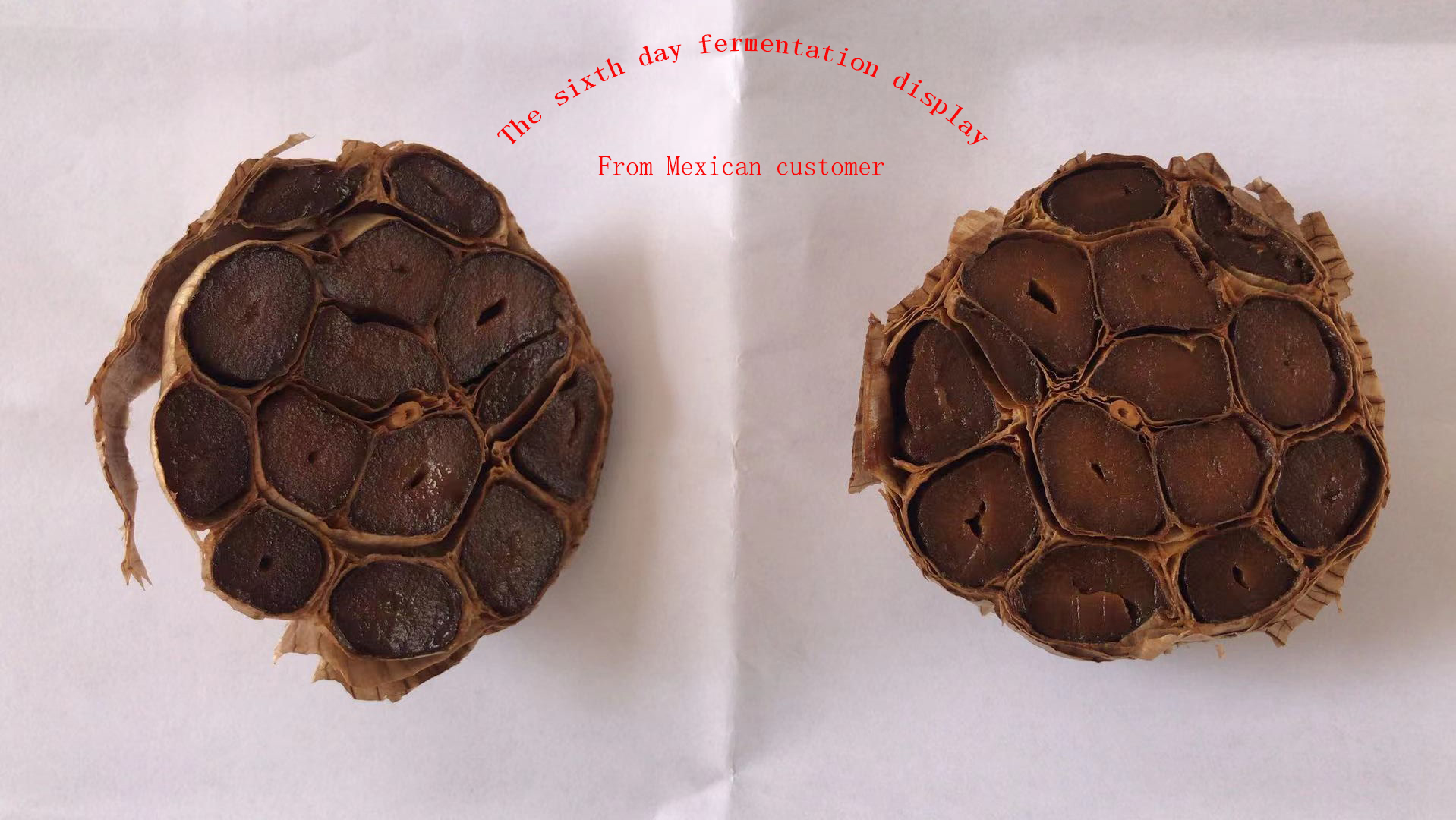 Our Services

a) Good Supply Technologies in Use ,Overseas technical support can be provided
b) Good After-sale Services – To provide operation manual – operation video and online support for customer
c) On-time & Prompt Delivery

Scope of application:
Mainly used in factory scale, standardization of black garlic production enterprises.
Main charateristic:
Food grade stainless steel manufacturing
International top brand PLC control system
High efficiency and energy saving, large load capacity, strong production capacity
Mature technology and high yield of black garlic fermentation
Man-machine interface, excellent performance, high degree of automation
Parameters of the HY-3000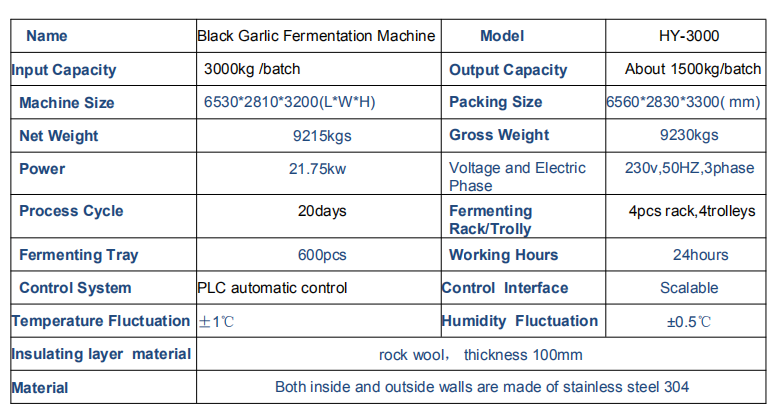 Equipment technical advantages and characteristics:

1. The perfect combination of technology and equipment, the whole process of fermentation without any added (including water)
2. Low power consumption equipment, low electricity cost .
3. The fermented black garlic machine has the advantages of simple operation, no wearing parts, no Maintenance, Low operating cost.
4. High degree of automation equipment, the control system is completely updated to"SSR" solid contactless control and more stable. The new structure is more scientific and the fermentation and drying is more balanced.
5. Product taste sweet and mellow.
6. The inner wall, the outer wall of the black garlic fermentation machine, and all the fermentation plates, the fermentation rack are made of 304 stainless steel, no water fermentation process, to avoid corrosion Equipment.
7. Equipment Internal circulation is scientific.The heat preservation effect is good.Temperature is controlled within ± 1℃, fermentation product taste is highly consistent.
Packing&Delivery