Product Description
The taste of "sweet, soft and sticky" are gradually being recognized and recognized by people, and are gradually moving towards the life of the people.After the food, Whole Black Garlic has the anti-oxidation and anti-acidification effect. It also has effect on diabetes, hypertension, hyperlipidemia and cancer.
Whole Foods Black Garlic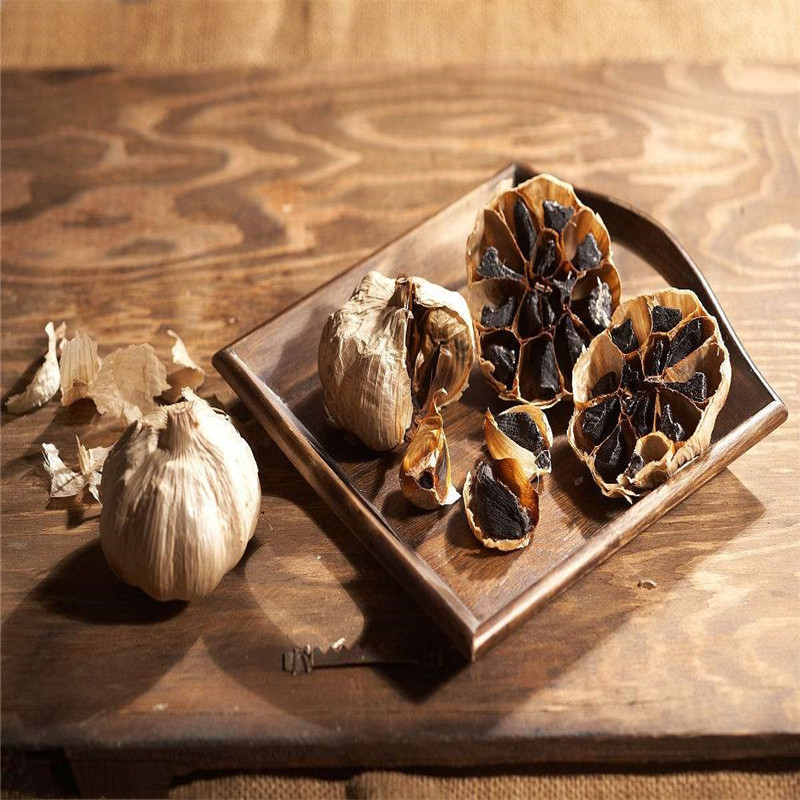 Ability to regulate blood sugar of the Multi Bulb Black Garlic is not a simple control and hypoglycemic drugs, but in the protection of insulin, take glucose conversion to energy initiatively, so that diabetes and ordinary people have the same ability to sugar, , while it had no effect on normal blood glucose.
Fermented Whole Black Garlic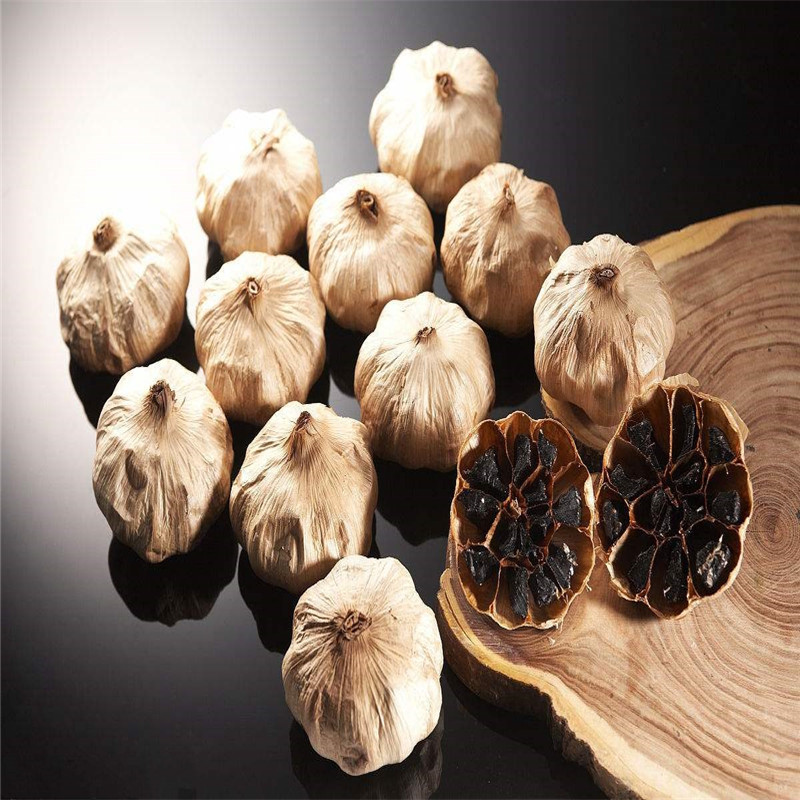 The composition of Fermented Black Garlic
| | | | |
| --- | --- | --- | --- |
| Ingredient | unit | garlic | Black garlic |
| Protein | mg/100g | 230 | 1226 |
| Calories | Kcal/100g | 130 | 225.54 |
| carbohydrate | g/100g | 23 | 48.68 |
| fat | g/100g | 0.5 | 1.34 |
| monosaccharide | g/100g | 18.3 | 33.75 |
| dietary fibre | g/100g | 1.76 | 3.3 |
| vitamin B1 | mg/100g | 0.01 | 0.03 |
| grey matter | g/100g | 1.43 | 1.63 |
| Antioxidant activity (500 ℅) | | 6.2 | 64.2 |
| Polyphenols contain quantities(mggaiicacid/g) | | 11 | 247 |
Packing