Product Description
Black garlic is a delicious and fascinating ingredient, but it's not a different cultivar or type of garlic, so what is it?
Black garlic is sometimes described as fermented black garlic but it is actually made from standard garlic bulbs, slowly cooked until the cloves are black and almost treacly. Some passionate garlic people would actually say it is not garlic at all because the taste is so totally different. The flavour has been variously described as moist licorice, balsamic vinegar, richly umami, sweet and savoury, garlicky prunes, sweet and syrupy, tamarind, dark caramel, bitter and sweet.
When the garlic is fermented in a black garlic machine, it's colour becoming darker and darker but it's taste is becoming more and more better than before.

Black Garlic production process
Fresh organic garlic → cleaning → dehydration → clip → outfit fermentation
dish → fermentation room → fermentation → booth cool room → ripen Sterilization room → black garlic sorting room → inner packing → outer packing → Black garlic storeroom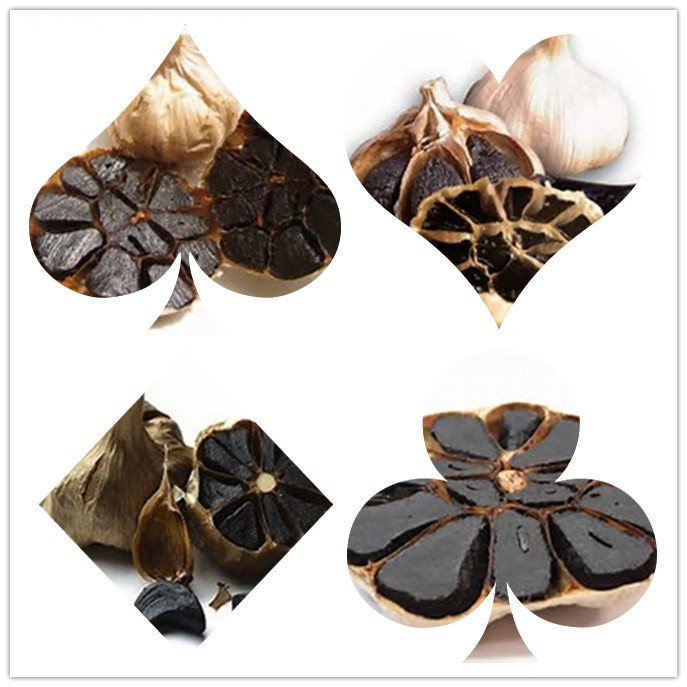 Nutrition Comparison: Raw white garlic VS Black garlic
Black garlic is really cool. It has an aggressive flavor, and once the garlic ferments it becomes soft and pasty if you press on it. It's hard to explain, to be honest, because it doesn't taste anything like raw garlic anymore. Raw white garlic can be really strong and astringent-black garlic softens the garlic flavor, rounding it out, deepening it with subtle aniseed notes. And there are other unrecognizable flavors in there, too.
Our company is specialized in the exportation black garlic , such as peeled black garlic and whole black garlic with 10-12 cloves. In addition, we also can export black garlic paste and some others deep processing health products.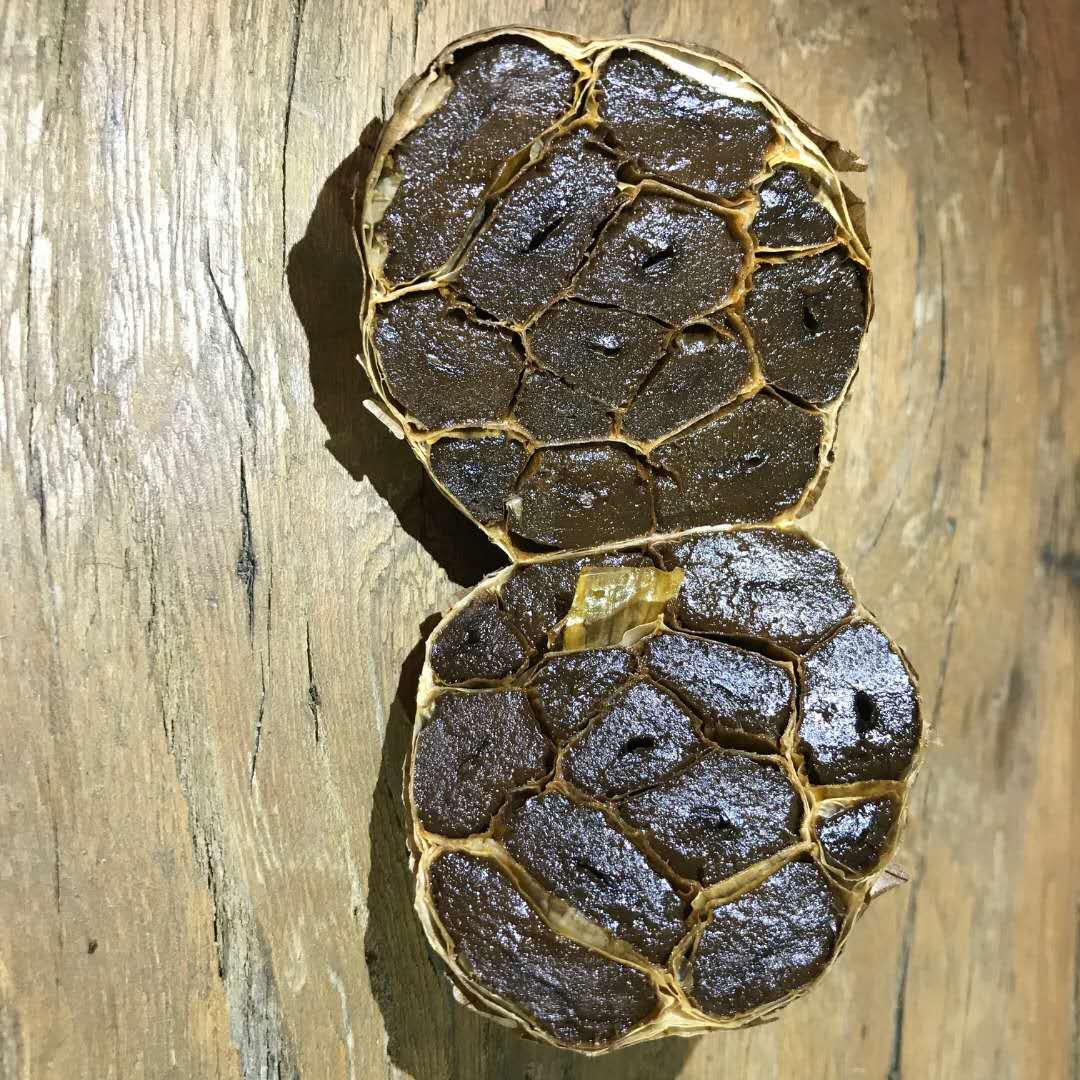 Peel the cloves and try just eating one or two on toast; or purée a few with the juices left over from roasting beef or lamb, and serve alongside. They also combine well with scrambled eggs, pasta and risotto, or you can slice and add them to pizza. Alternatively, serve a few cloves with fish, grilled chicken or pan-fried gnocchi. Black garlic is also used in desserts, and even with chocolate. Don`t use too much, it`s the nuance that's important.