Product Description
The advantage of our black garlic maker has the following:
1. Black Garlic Maker is also called balck garlic machine or aged black garlic machine.It can be used for making various kinds of black garlic in order to meet different customers' requirement,such as whole bulb black garlic, solo black garlic and so on.
HY-50 black garlic fermenting machine is a small capacity machine.It's input capacity is about 25kg fresh garlic and output can be 12.5kg
black garlic finally.The following is some detailed parameters of the small machine.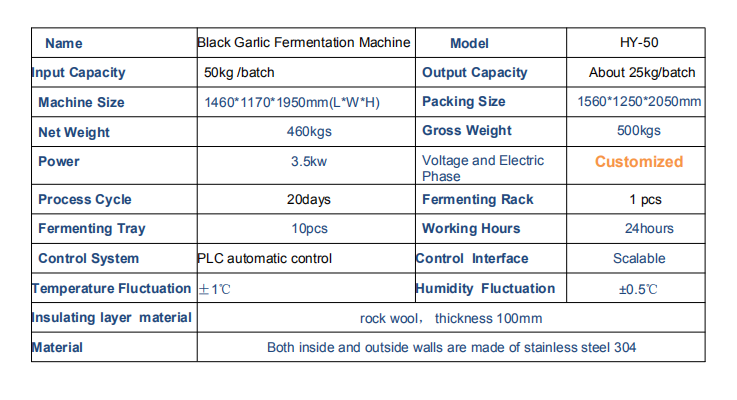 2. It is low power consumption black garlic fermentation machine.According to our customers and our production experiences, the total electric consumption is about 255kw.h for one batch production .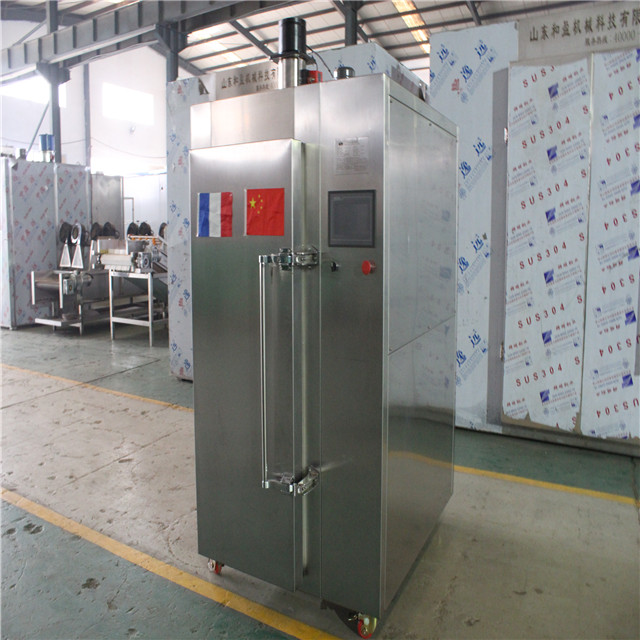 3. It's appearance is Luxurious .The material is 304 stainless steel material, no water, to avoid corrosion Equipment.
4..Due to advanced production technology, the follow-up of deep processing products tastes and quality are the international leading level .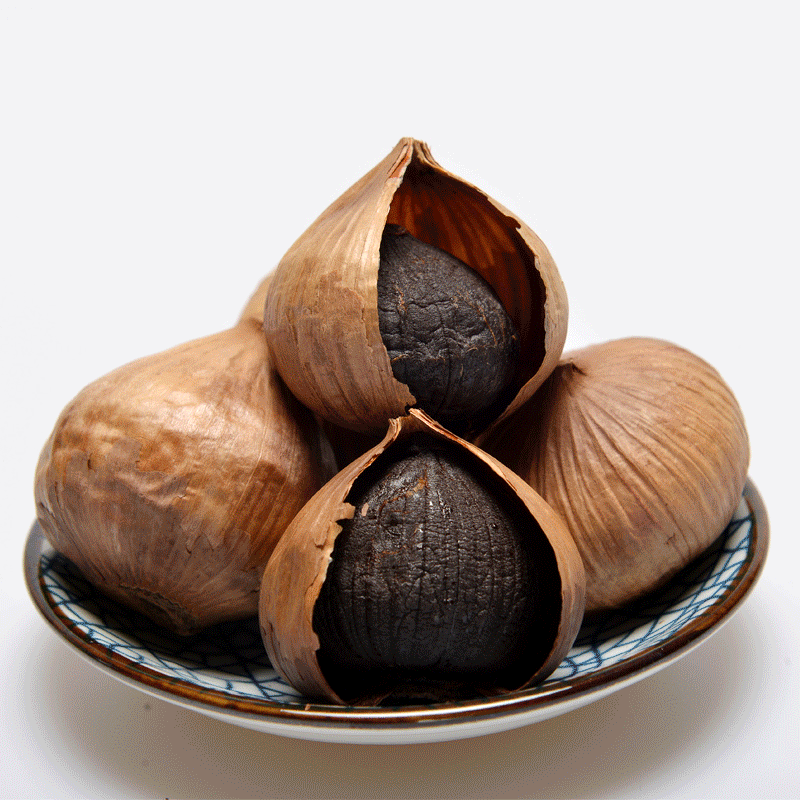 PACKING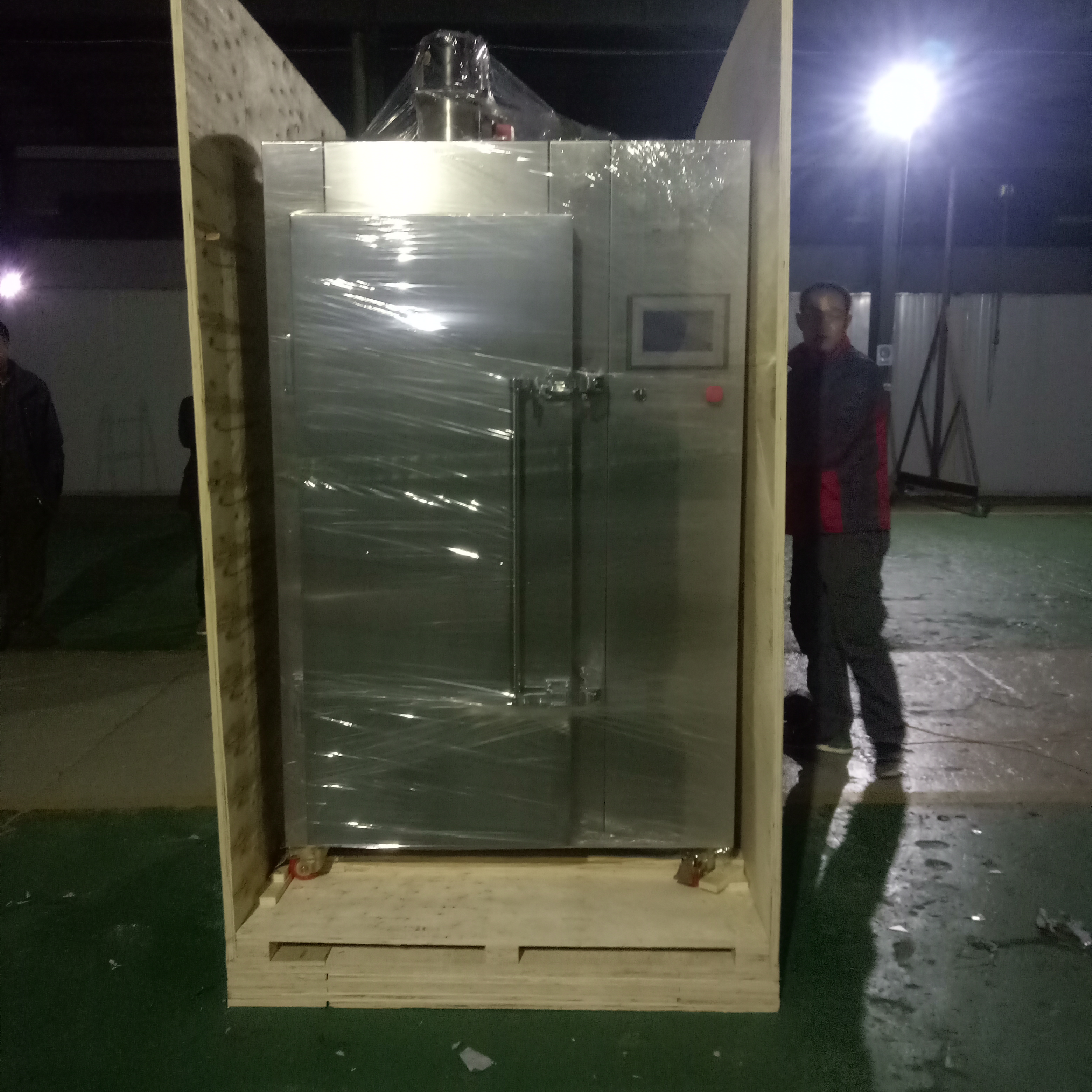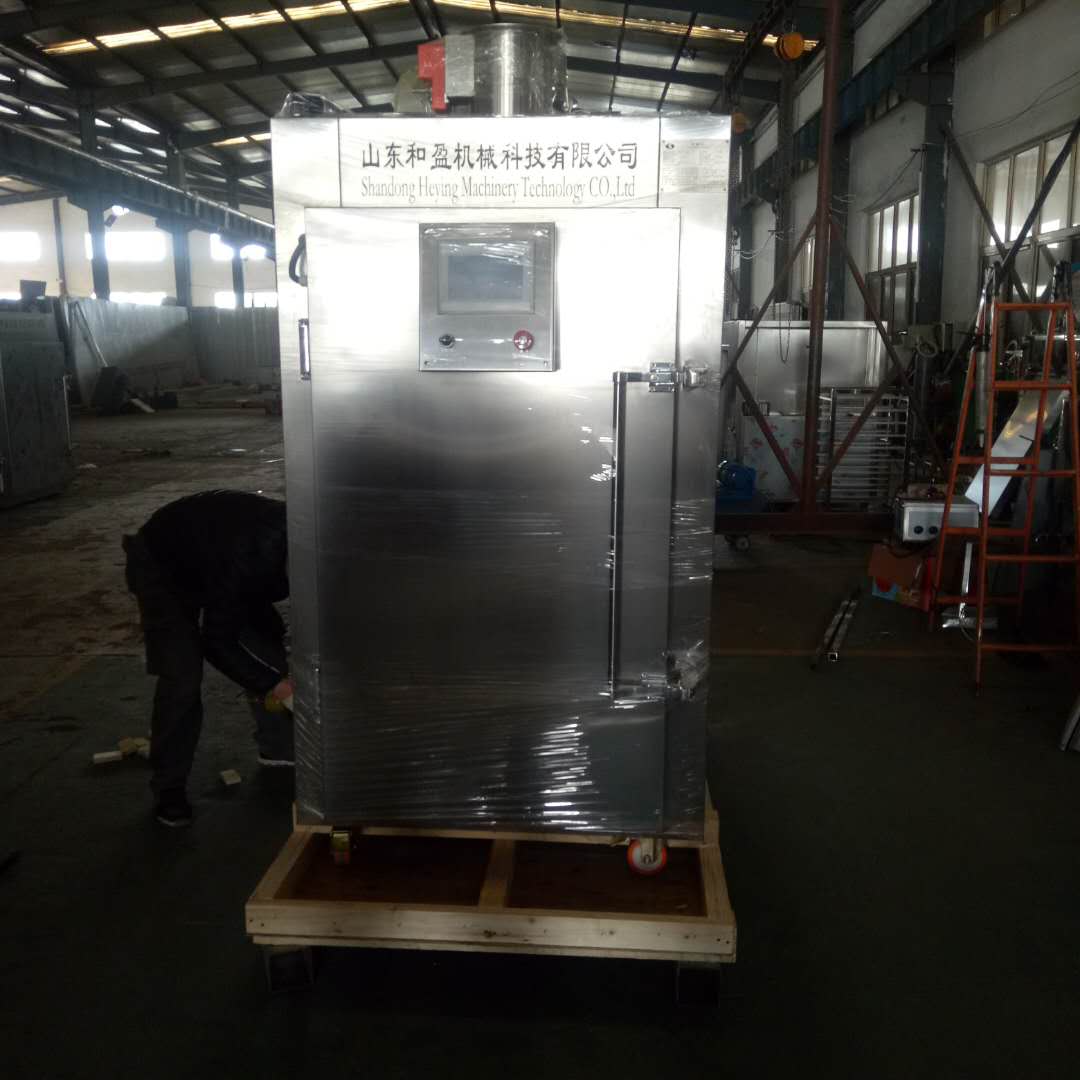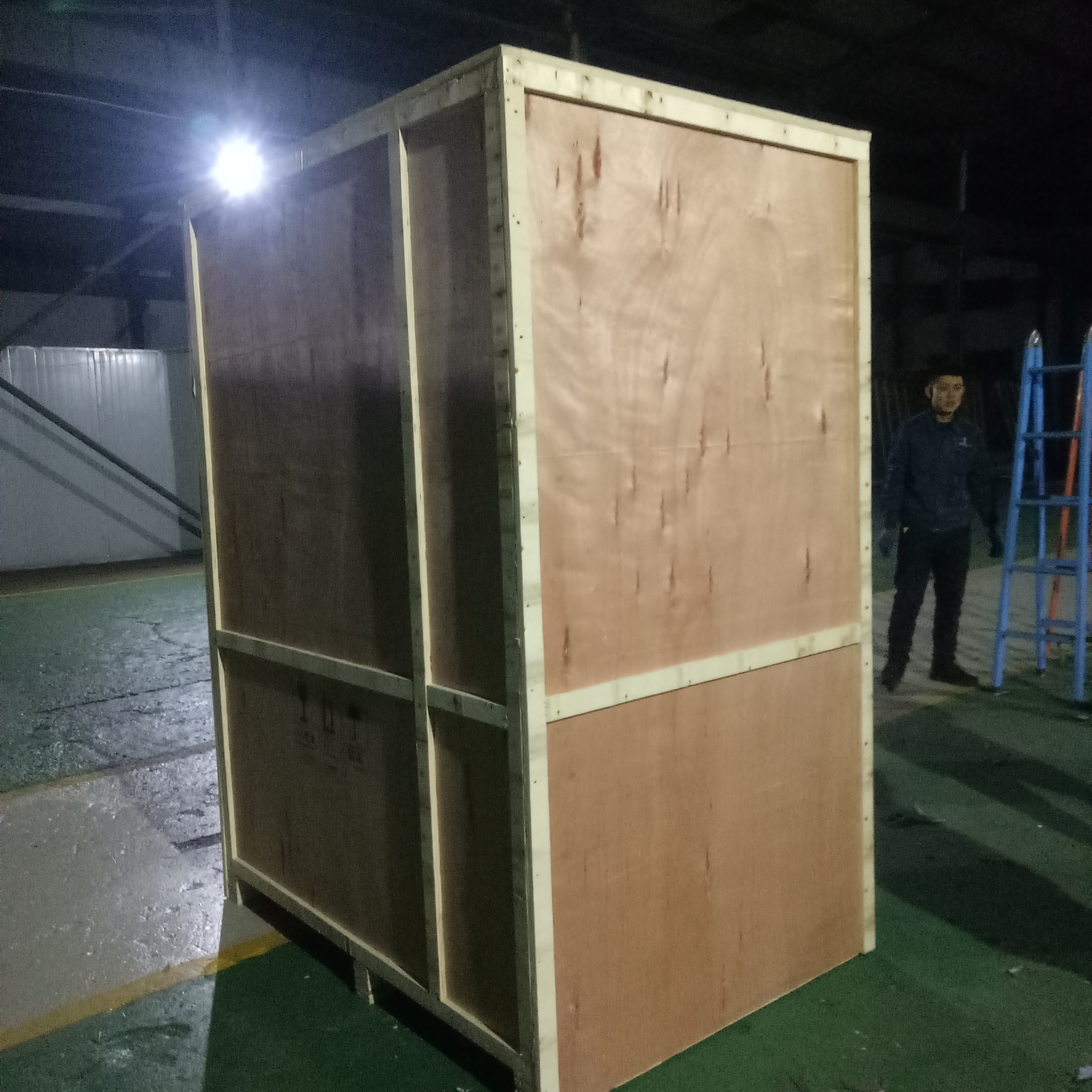 Our certification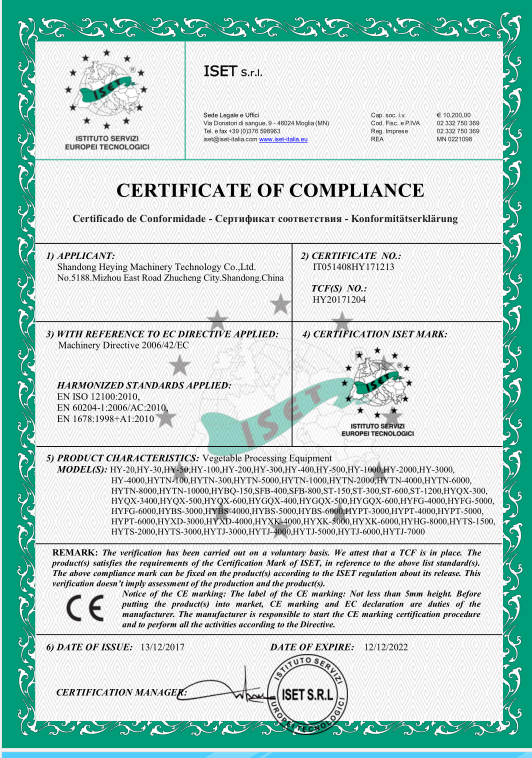 Fermented black garlic food
If you have purchased our black garlic machine, you can ferment black garlic in your factory or at home by yourself.
1. Whole black garlic 12pcs/bag/500g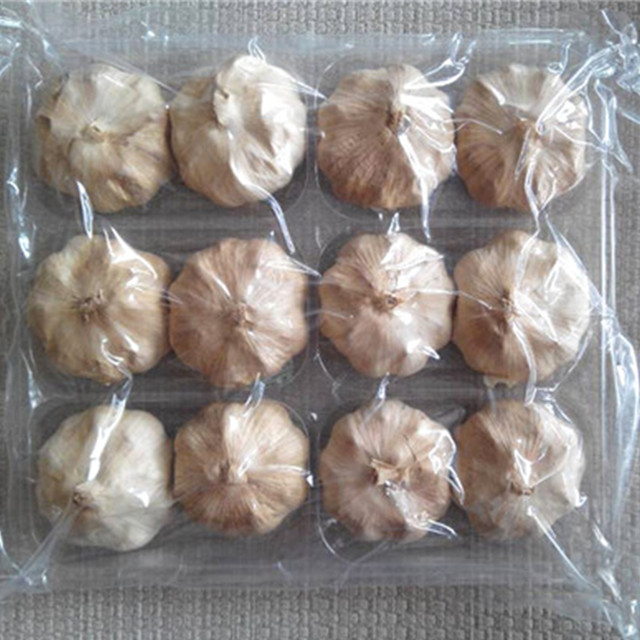 2. Peeled black garlic 180g/jar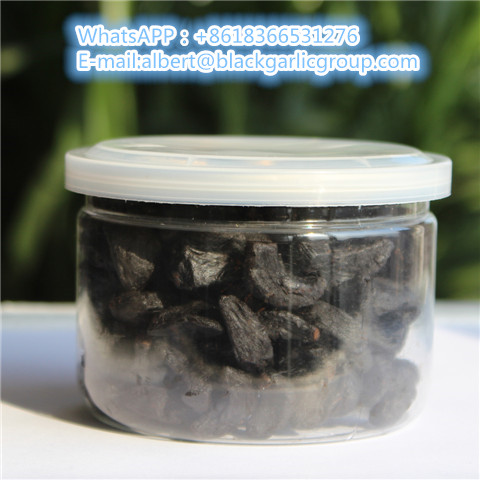 3. Single black garlic 250g/jar