Product Description
Product Description
The Black Garlic is a form of fermented, or Odorless Garlic. There are as many varieties of these garlic derivatives (whole black garlic, peeled black garlic, solo black garlic) as there are preparations for these products. What is common amongst these products is that:
· They originate from fresh garlic (Allium Sativum).
· Fresh Garlic is put through some form of transformation process
· The pungent odor of fresh garlic is significantly reduced or removed
If you want to buy black garlic,you can contact us through our website or Alibaba.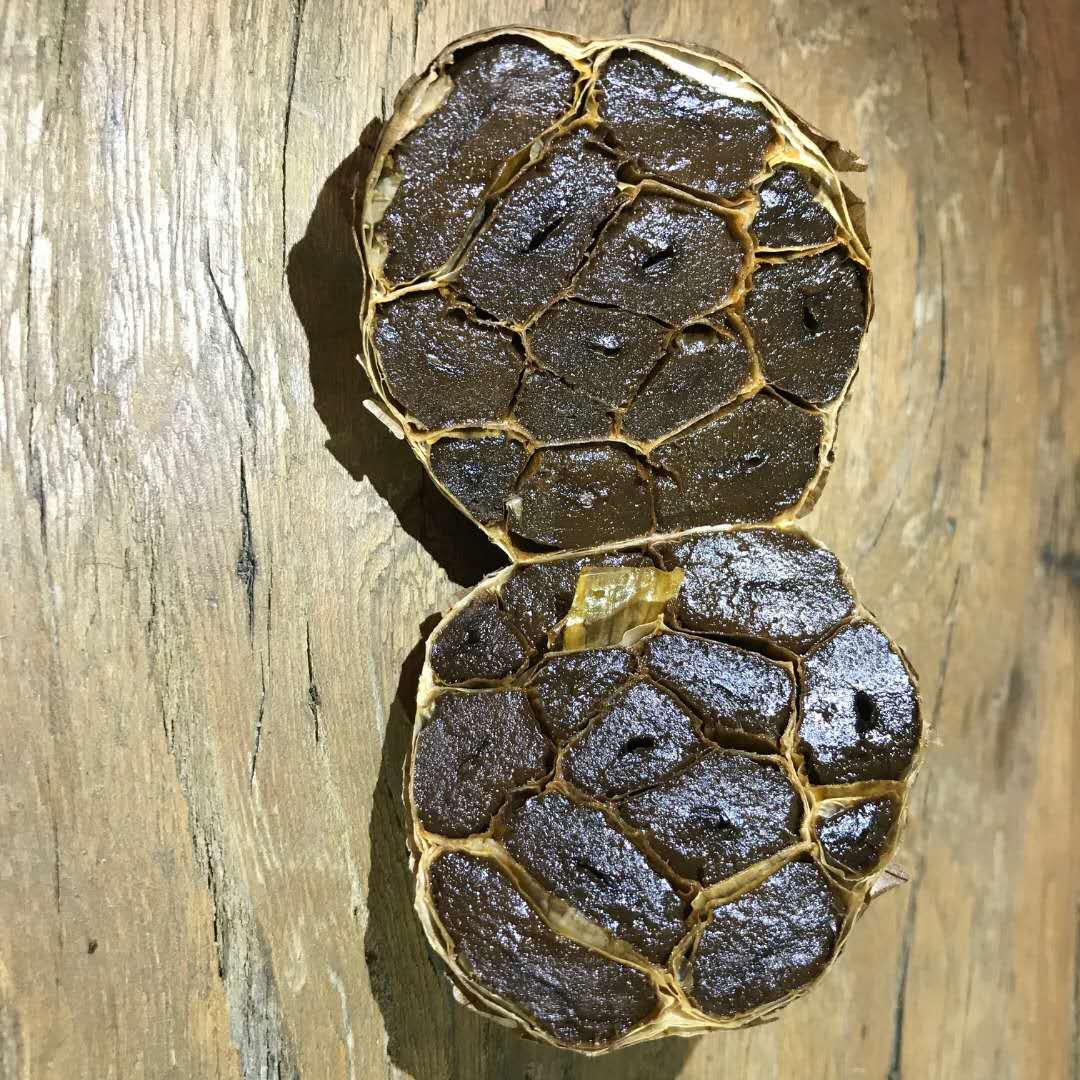 Black garlic is made when heads of (regular ol`) garlic are aged under specialized conditions (Generally speaking is put raw garlic into a black garlic machine)until the cloves turn inky black and develop a sticky date-like texture.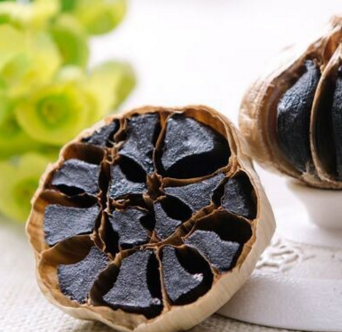 | | |
| --- | --- |
| Producr Name | Single black garlic |
| Specification | 500g/jar |
| Application | Culinary, Food, Cuisine |
| Size | 3cm |
| Price | USD$15-16/kg |
1. Totally natural, without any added

or preservatives

colorings obtained through garlic fermentation,

2.Its licorice flavor ensures no bad breath

3.It is a powerful antioxidant that helps fighting fatigue and ageing effectively

4.Use it in any recipe: salmon toast with black garlic, beef meat with black garlic sauce, hummus with black garlic, black garlic gazpacho, asparagus with black garlic aioli, you name it! You can also have a couple of cloves every morning before breakfast.

5.Keep in a dry and fresh space



Detailed Images
How to enjoy the Sweet Nectar of Black Garlic?
Many people would at first be hesitant to try Black Garlic because of its color. However, once they try it, they would be won over by piquant and wondrous taste. Black Garlic in its food form may be enjoyed as a preserved fruit and be snacked upon as when convenient. It can also be used and spice on condiment other food preparation. The skin of the garlic may be used to brew tea.
And the taste? Out of this world. Sweet, earthy, minus the allium`s characteristic heat-think of it as garlic`s umami-packed shadow.
How to Use It?
•Use the cloves as you would roasted garlic: Purée them with oil, then smear the paste on crostini, incorporate it into dressings, or rub it onto chicken or fish before roasting.