Product Description
Fermented black garlic is made of high quality pollution-free fresh garlic, no add any additives in the black garlic fermentation machine, 90 days and mature, stimulation of allicin in the fermentation process into no garlic smell and low irritants-allyl bran amino acid composition, and carbohydrates into fructose, both produce Browning reaction, so the garlic will become black after ripening, so called black garlic.

The size of whole Black garlic is about 5.0cm-6.5cm, every bulb has 10-12 cloves. Solo black garlic about 3.5cm. The nutritional content of both is almost the same.
Aged black garlic allowed to naturally fermented foods. We know that garlic itself is a very good health food products, while the role of black garlic is really amazing. For diabetes, hypertension, high cholesterol, cancer prevention and treatment have a very significant effect.

Black garlic from selected a year earlier, to the base of strict production process control, to finally put in a certain temperature range of fermentation tank after 90 days of fermentation, after a long time of fermentation and maturation, originally containing proteins into amino acids, carbohydrates into fructose.


Black Garlic production process
Fresh organic garlic → cleaning → dehydration → clip → outfit fermentation
dish → fermentation room → fermentation → booth cool room → ripen Sterilization room → black garlic sorting room → inner packing → outer packing → Black garlic storeroom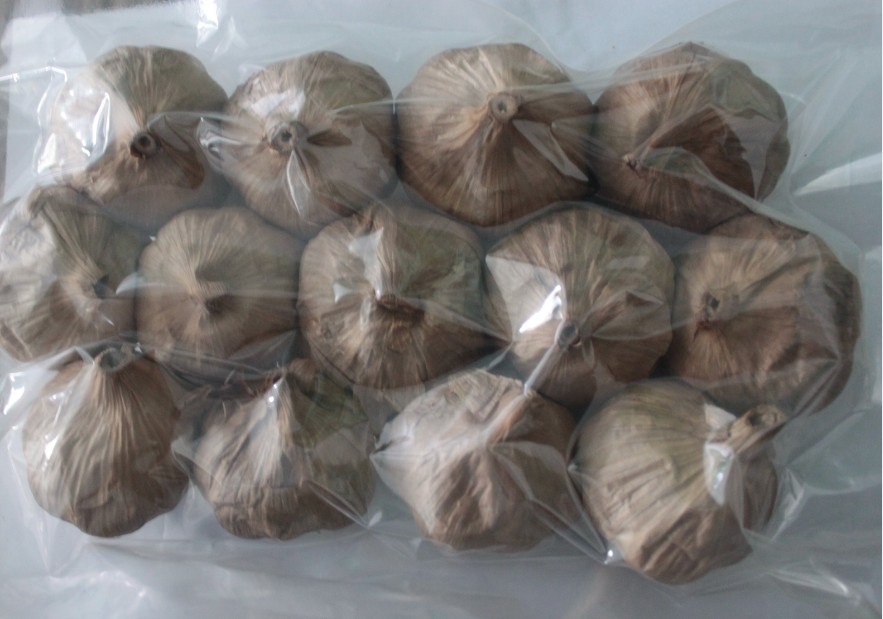 Nutrition Comparison: Raw white garlic VS Black garlic
Black garlic is really cool. It has an aggressive flavor, and once the garlic ferments it becomes soft and pasty if you press on it. It's hard to explain, to be honest, because it doesn't taste anything like raw garlic anymore. Raw white garlic can be really strong and astringent-black garlic softens the garlic flavor, rounding it out, deepening it with subtle aniseed notes. And there are other unrecognizable flavors in there, too.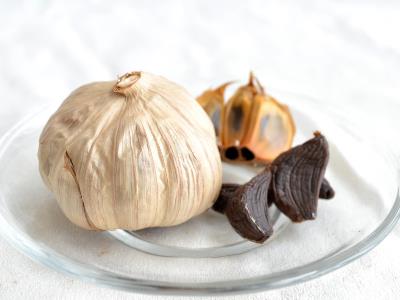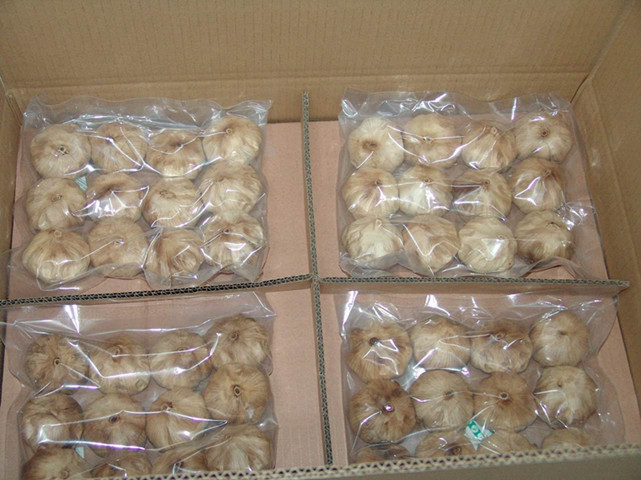 Appropriate crowd
1. Anemia, iron deficiency and calcium deficiency.
2. Cardiovascular and cerebrovascular diseases.
3. High blood pressure, high cholesterol, high blood fat and high blood sugar.
4. Liver cirrhosis, hepatitis, liver index, liver cancer.
5. Cancer.
6. Alzheimer's disease, Parkinson's disease, etc.
7. Brain stroke, ear stroke, etc.
8. Kidney deficiency, physical weakness, weariness, mental infirmity.
9. Prostate disease.
10. Diabetic patients.
11. Vulnerable.
12. Suffering for menstrual symptoms.
13. Try to stay young and energetic.
14. People with weakened immune systems will gain immunity.
15. Make an office for a long time and don't exercise.
16. In sub-healthy population.