Product Description
Large Black Garlic Fermentation Room technical advantages and characteristics:
1. The material is 304 stainless steel material, no water, to avoid corrosion Equipment.
2.The perfect combination of technology and equipment, the whole process of fermentation without any added (including water)
3.Low power consumption equipment and it can be used for making peeled black garlic clove, single black garlic ,whole black garlic and so on.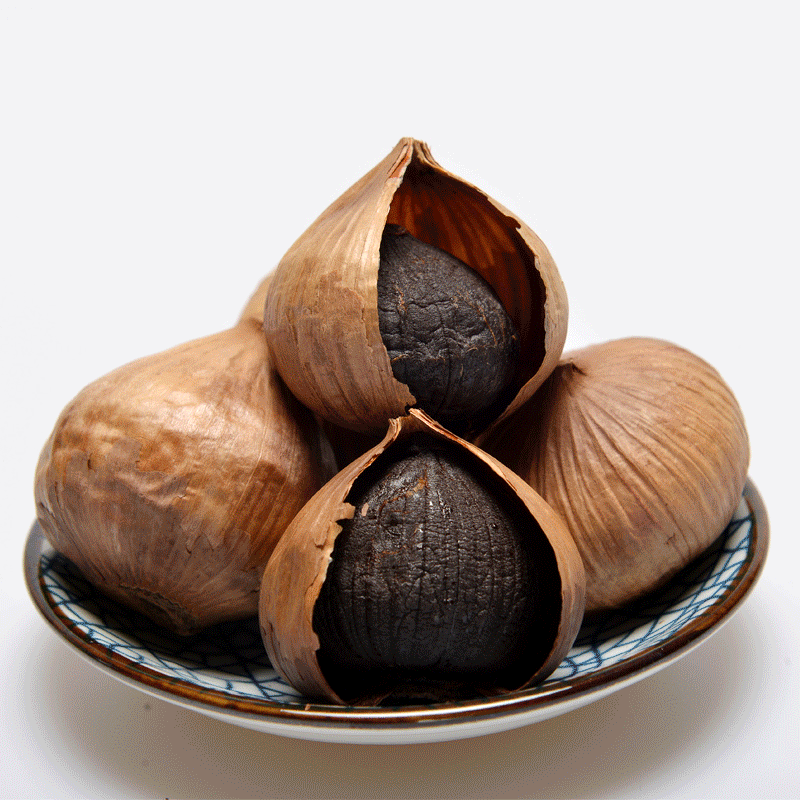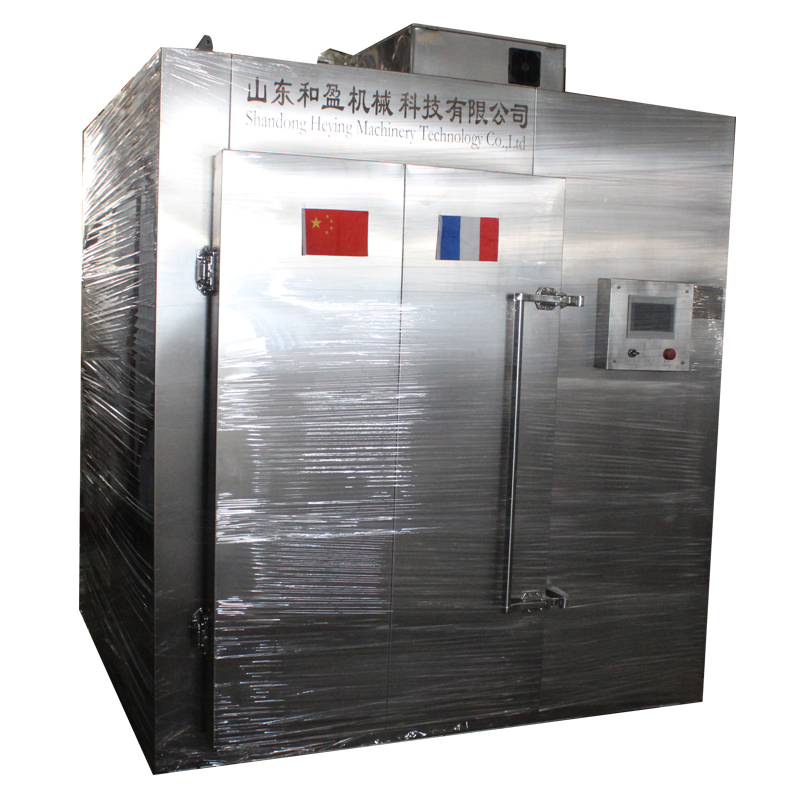 4. Black Garlic Fermentation Machine Internal circulation is scientific .The heat preservation effect is good.Temperature is controlled within ± 3, fermentation product taste is highly consistent .
5.Due to advanced production technology, the follow-up of deep processing products tastes and quality are the international leading level
6.The Black Garlic Machine has the advantages of simple operation, no wearing parts, no Maintenance, Low operating cost.
7.. High degree of automation equipment, the whole process is controled by PLC intelligent system control to ensure product quality and stability.
Parameters of the Black Garlic Fermentation Machine.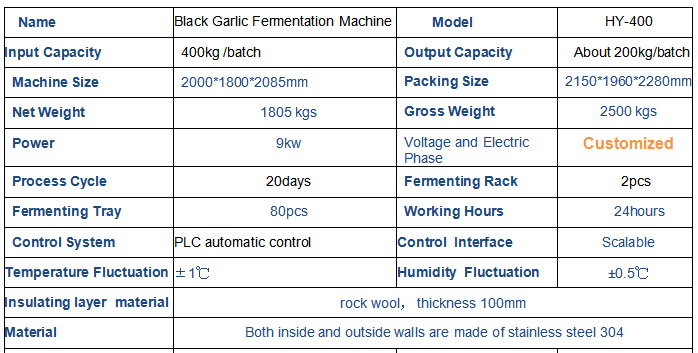 Packing Details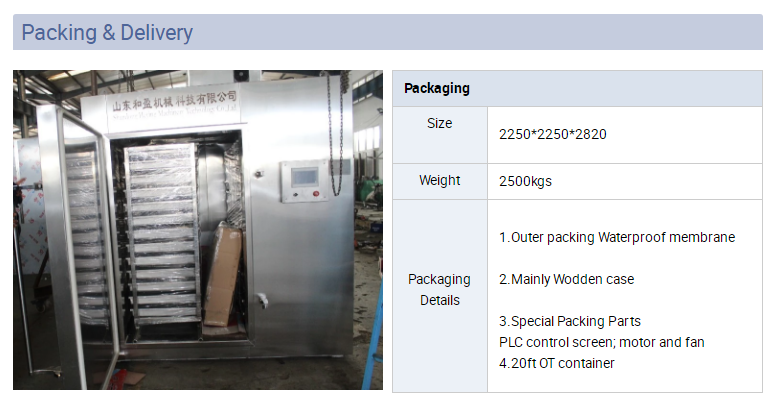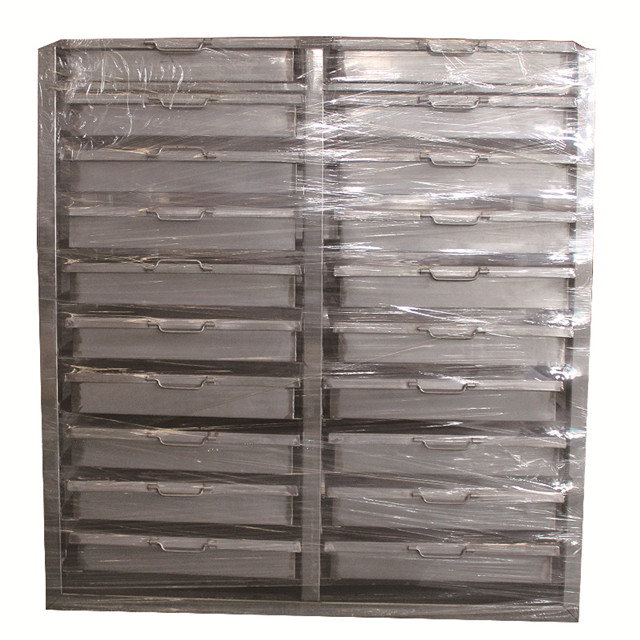 Process of Making Black Garlic

FAQ
A:How long is the production cycle of black garlic?
B:The fermentation cycle is 18 days to 20 days, 9days to ferment, 9days to dry, both of which are performed in the same machine.
A: Does it come disassembled or together?
B:The black garlic fermentation is One integral machine.
A: Offer support to trouble shoot issues?
B:After your payment, we will send all information about the operation of the device, including video, text, and flash animation. Simple, easy to operate.
The equipment has been exported to many countries and there are no quality problems at present. The unit's vulnerable parts is heating pipes, so it is best to buy 2-3 sets when purchasing equipment.
If there is an accident, we can communicate in time by telephone,email,whatsapp,wechat and so on.
A: What happens of a power outage on the unit? Will we loose the product inside?
B:Heat preservation performance of the equipment is better,Within 8 hours of power failure, the temperature within the device will not change much, So you don't have to do any work.After the device is energized again, it can operate automatically.
A:Does your black garlic machine need to use a container cover (lid)?
B:Yes, we have a container/ tray cover/lid. Each tray has a cover.
A:Does the machine can also produce the peeled garlic?
B:Our black garlic machine can not only be used to ferment garlic with skin ,but also can ferment peeled garlic.