Product Description
Whole Black Garlic slowly became a mass of nutritious food, taste sour and sweet and tasty, without acrimony stimulation, in the process of fermentation in the Black Garlic Fermentation Machine does not have any to add, including water, so the fermentation process to be both safe and rest assured.
We are a professional black garlic machine manufacturer in China.With good quality, our black garlic fermenting machine has been export to more than 20 countries, such as in USA, France,Mexico and so on.We have different capacity and the following is a small one .
Some Parameters of the HY-50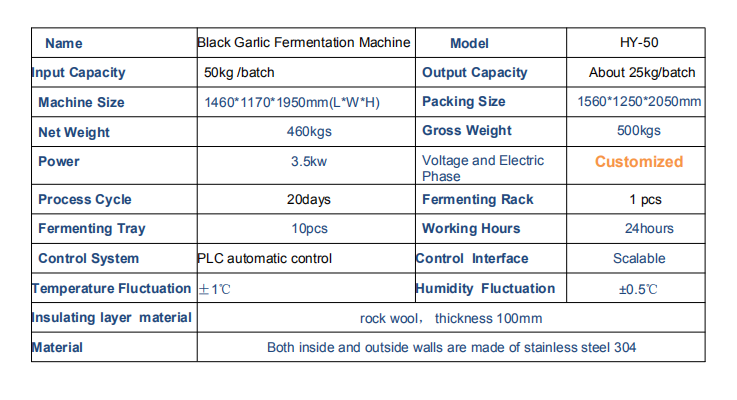 How to Make Black Garlic?

The effect of Fermented Whole Black Garlic
1.Prevent cancer, control blood sugar, strengthen the function of internal organs.
2.Sweet and sour taste, no stimulation.
3.Disinfection, disease prevention wall.
4.Anti-oxidant ability.
5.Enhance immune function.
6. Regulate blood sugar levels Strongly.
Black Garlic Display