Product Description
Product Description
1. Garlic has been used as both food and medicine in many cultures for thousands of years, but due to its acute odor, it was very difficult for anyone to consume garlic regularly.
2. Black garlic is garlic that has been aged for a month in a special black garlic fermentation machine under heat, where it develops its dark color, softer texture and sweeter taste all naturally without adding any additives and preservatives. So black garlic is also called aged black garlic or fermented black garlic.
3. Solo black garlic is a kind of black garlic .It is special because it has only one bulb .So it is also regarded as single bulb black garlic or single clove black garlic.
3. Studies have shown that black garlic has twice the amount of antioxidant as raw garlic. Black garlic is packed with high amounts of s-allylcycteine which helps inhibit cholesterol buildup. Other believed benefits include preventing heart diseases and cancer, boosting immune function and reducing inflammation.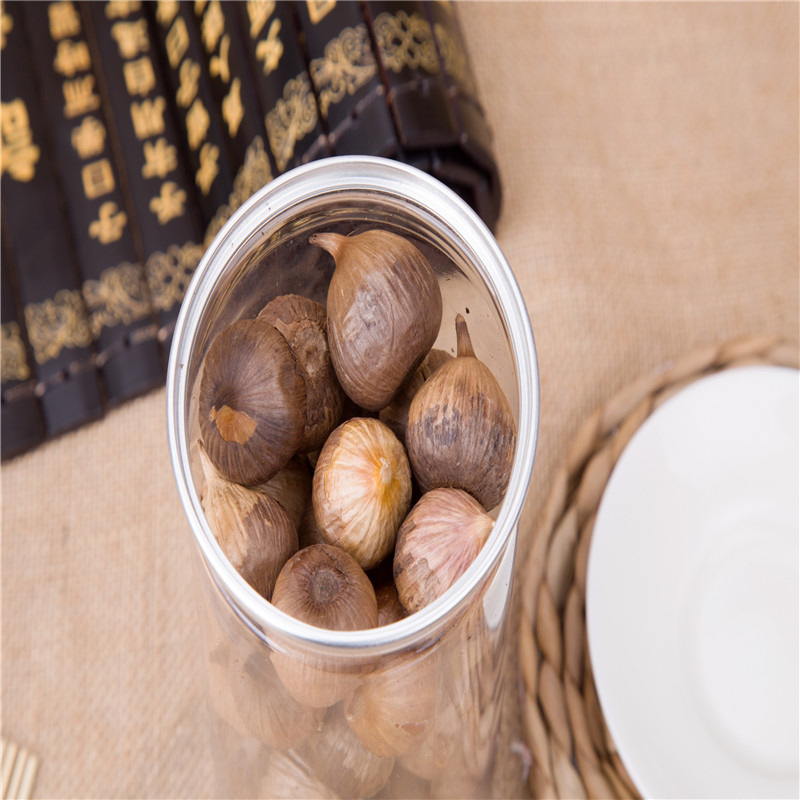 Detailed Images
1. Prevent cancer, control blood sugar, strengthen the function of internal organs.
2. Sweet and sour taste, no stimulation.
3. Disinfection, disease prevention wall.
4. Anti-oxidant ability.
5. Enhance immune function.
6. Regulate blood sugar levels Strongly.
Black garlic, no peculiar smell of garlic, but emenate a rich aroma can evoke appetite. To make garlic granule to keep a lot of water, all of the production process to maintain a moist state, it looks similar to preserved fruit. This is because after a long period of fermentation and maturing , the protein contained in garlic have been broken down into amino acids, carbohydrates are broken down into fructose, and contained intact garlic alliin.

Related Products