Product Description
Product Description

1. Black garlic is put fresh raw garlic inot black garlic fermentation machine about 60 days, allowed to naturally fermented black garlic foods.
2. We know that garlic itself is a very good health food, while the role of aged black garlic is really amazing. For diabetes, hypertension, high cholesterol, cancer prevention and treatment have a very significant effect.
Detailed Images
1. Solo black garlic, also known as single clove black garlic, monobulb garlic, single bulb black garlic, or pearl black garlic,is a variety of Allium ampeloprasum.
2. The size of the single clove differs from approximately 25 to 50 diameter mm . It has the flavour of the garlic clove but is somewhat milder and slightly perfumed. It originates in Yunnan province in Southe China .
3. One of garlic`s compounds is allicin, a sulfur-rich compound that is likely its most powerful weapon against bacteria, viruses, fungi, and parasites.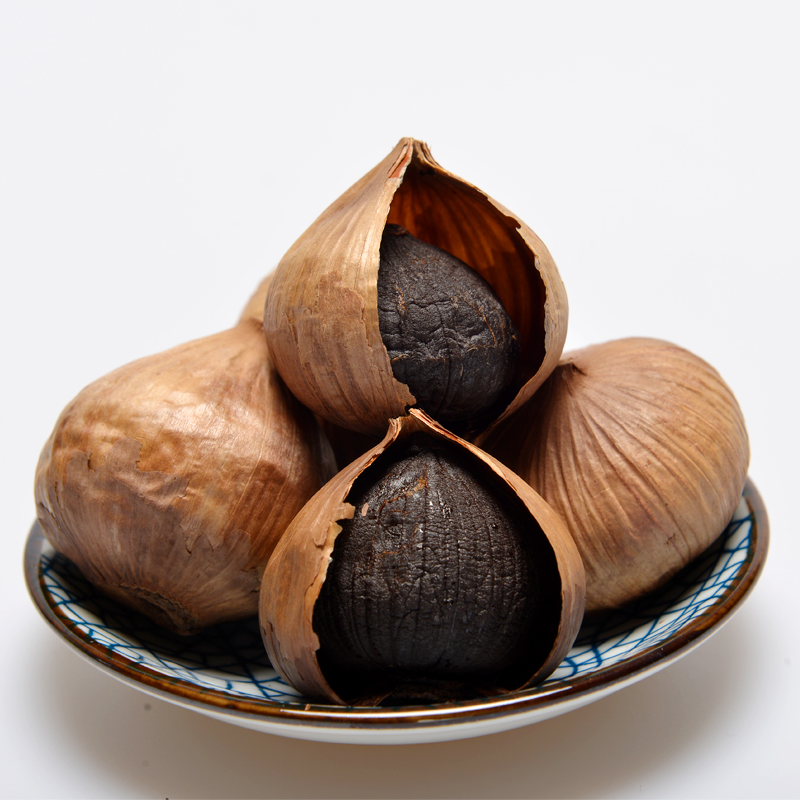 Black garlic has recently been discovered to contain twice the antioxidant punch of fresh garlic due to an extensive aging or curing process.Like many other sprouted foods, sprouted garlic exhibits more antioxidant capacity than fresher garlic, according to a recent study
Experiments show that the fat-soluble volatile oil which the black garlic can increase macrophage phagocytic function significantly, and can enhance the role of the immune system. Allicin has a lipid-activated by the sugar composition of membrane function, can increase its permeability, enhance the metabolism of the cell, energy improved, corresponding strengthening of immunity. Lysine, serine have to improve immune function, vitamin C can also enhance the body's immunity. Black garlic contains zinc involved in the synthesis of hormones to improve the body's immune system.
Packaging :100

g/jar
Delivery:within 20 days
Related Products

Our company