Product Description
The researchers in animal experiments using Whole Black Garlic 25g oral glucose tolerance test in rabbits fed measured the largest group of Fermented Whole Black Garlic decline in blood glucose value of 12.4% ± 1.2%, while the distilled water control group was 1.8% ± 0.5%, which shows that Multi Bulb Black Garlic significant effect on the control of blood glucose. They also give from alloxan-induced diabetes in rats by oral intake of the black garlic extract, garlic has also shown the black hypoglycemic effect, 2h after the ingestion of blood glucose concentration decreased by 17.9% ~ 26.2%.
Prevent cancer, control blood sugar, strengthen the function of internal organs.
large-scale Black Garlic Fermentation Machine is one of the main products of the company, is one of the company and the partners together to produce a high nutritional value of black garlic food products, fermented by Automatic production of Black Garlic Machine successful black garlic has the enhancement immunity, antioxidation, and complement the advantages of the human body essential amino acid, has been senior hotels, supermarkets, organic food chain and foreign organic products widely used in supermarkets and hotels.Fermented Black Garlic is rich in glutamate, which can enhance the taste of vegetables and vegetables in the process.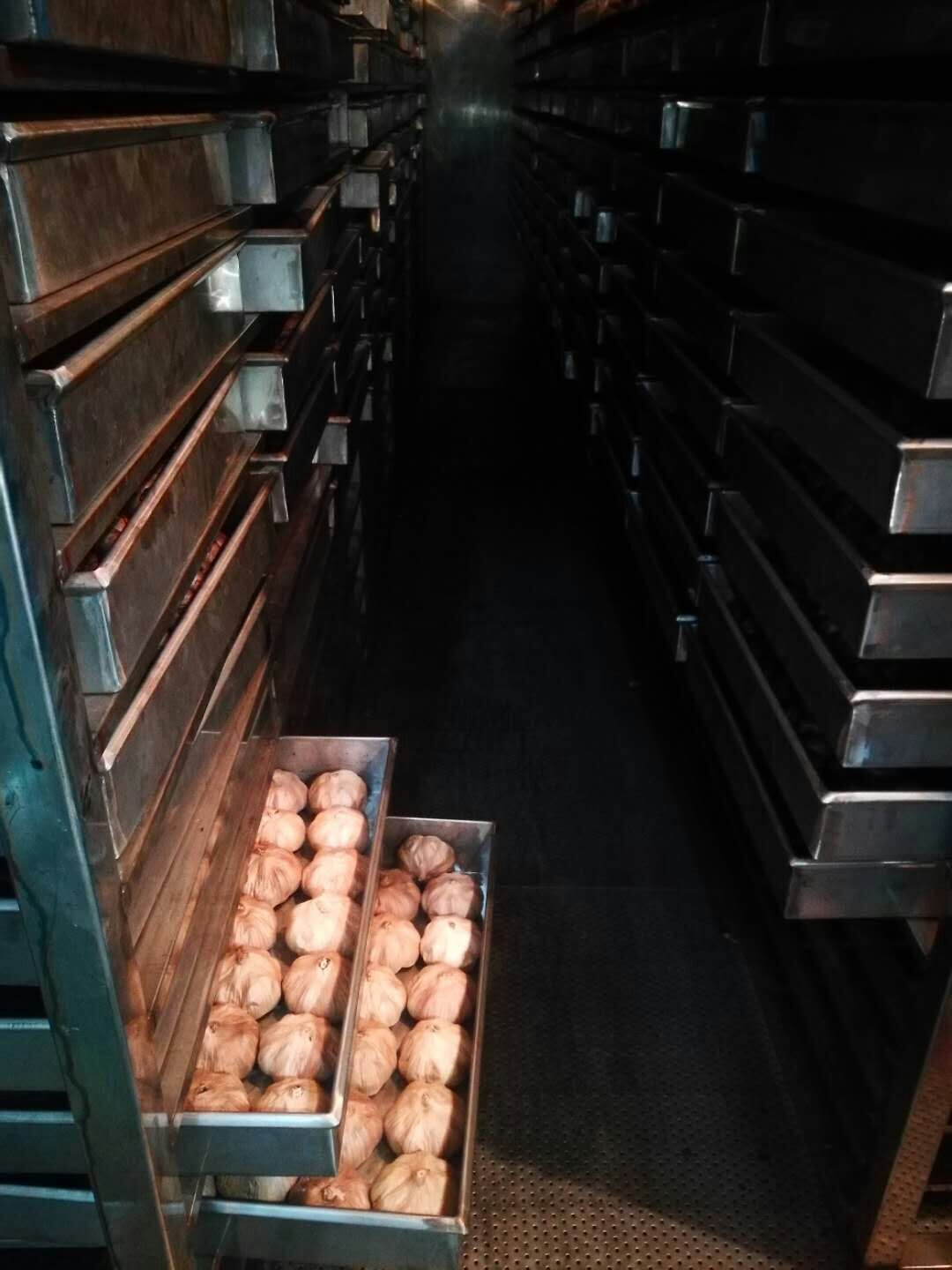 Whole Foods Black Garlic production process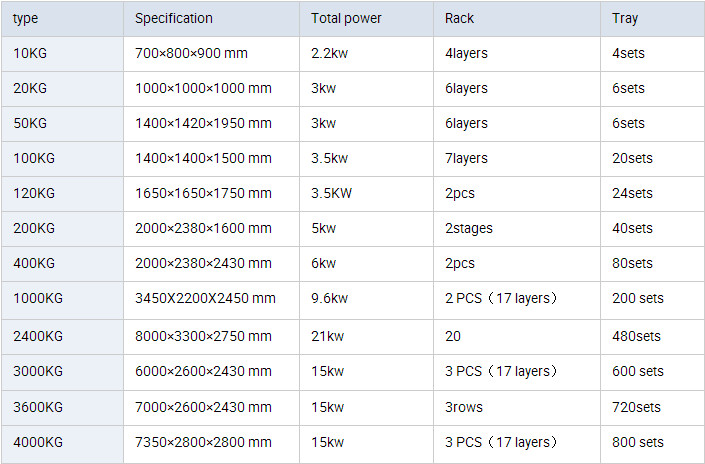 Our Services

a) Good Supply Chain Management & Technologies in Use– To ensure the quality of products
b) Good After-sale Services (icon/picture) – To provide storing – cooking recipes and online support for customer in order to fully consume the nutrition values of vegetables & seeds (content)
c) On-time & Prompt Delivery (icon/picture) – To keep the freshness and full nutrition values of vegetables & fruits
scope of application:
Mainly used in factory scale, standardization of black garlic production enterprises.
main charateristic:
Food grade stainless steel manufacturing
International top brand PLC control system
High efficiency and energy saving, large load capacity, strong production capacity
Mature technology and high yield of black garlic fermentation
Man-machine interface, excellent performance, high degree of automation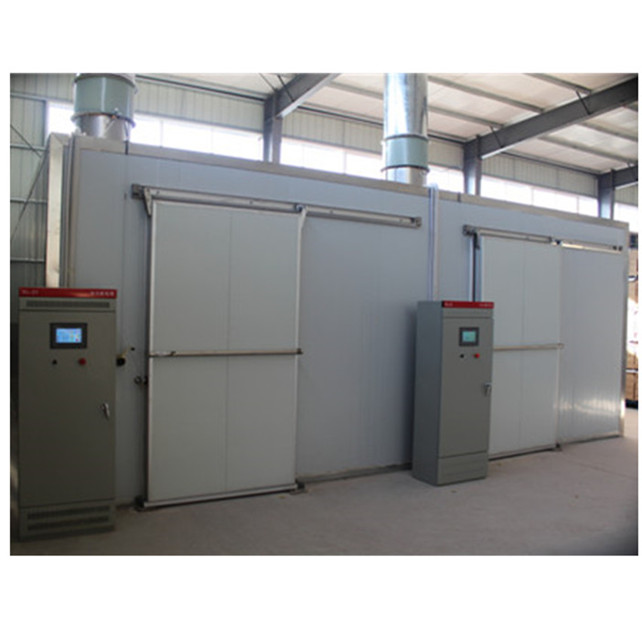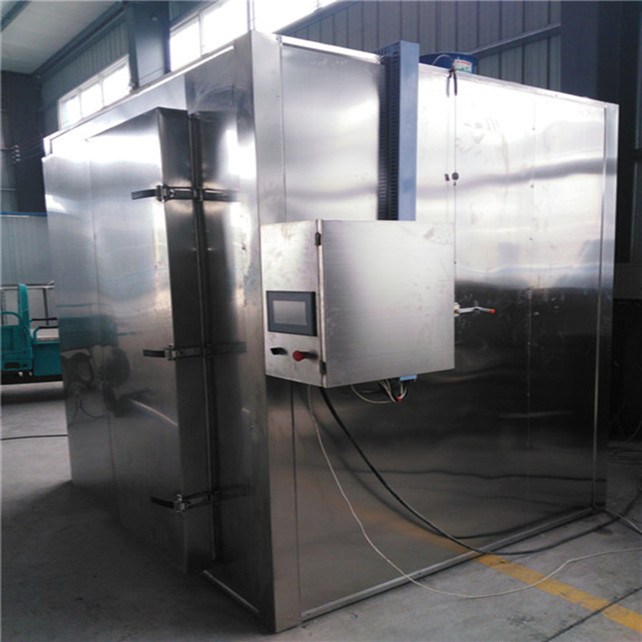 Aged Black Garlic Machine technical advantages and characteristics:
1.The perfect combination of technology and equipment, the whole process of fermentation without any added (including water)
2. Low power consumption equipment, low cost and power consumption of 850kw/h,per 1 ton raw materia.
3.The equipment has the advantages of simple operation, no wearing parts, no Maintenance, Low operating cost.
4. High degree of automation equipment, the whole process is controled by PLC intelligent system control to ensure product quality and stability.
5. Product taste sweet and mellow,Fermentation technology and other equipment just won't do the trick.
6. The material is 304 stainless steel material, no water, to avoid corrosion Equipment.
7. Equipment Internal circulation is scientific .The heat preservation effect is good.Temperature is controlled within ± 3, fermentation product taste is highly consistent .
8.Due to advanced production technology, the follow-up of deep processing products tastes and quality are the international leading level