Product Description
Single Bulb Black Garlic fermented product is more nutritious than multi bulb black garlic. It is a unique Chinese garlic. also contains magnesium and other trace elements, etc. These are the body essential nutrients.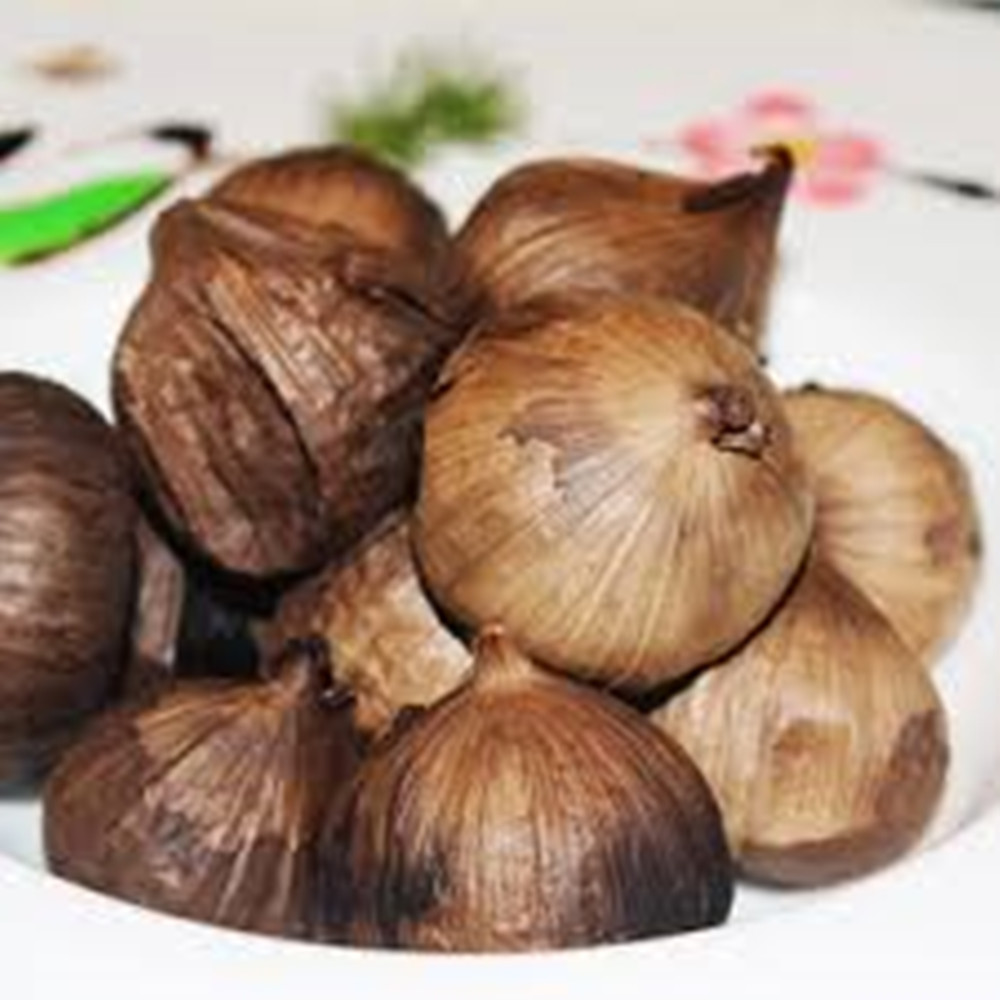 Product Description
1. It is a powerful antioxidant that helps fighting fatigue and ageing effectively.
2. Contains black garlic 36-60 heads/bag, totally natural, obtained through garlic fermentation, without any added colorings or preservatives.
3. Its licorice flavor ensures no bad breath.
4. Use it in any recipe,salmon toast with fermented black garlic, beef meat with black garlic sauce, hummus with aged black garlic, black garlic gazpacho, asparagus with black garlic aioli, you name it. You can also have a couple of cloves every morning before breakfast.
5. Keep in a dry and fresh space.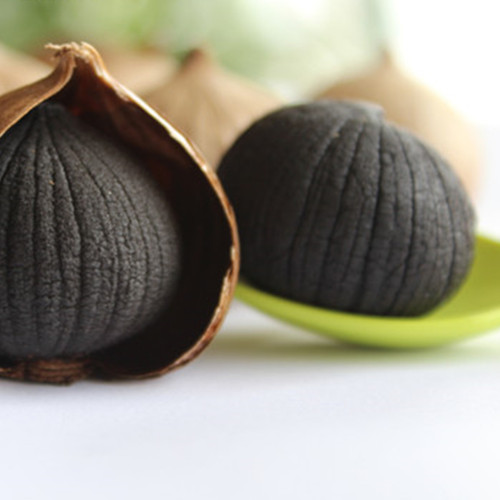 WHY IS IT POPULAR MORE AND MORE?
Purely natural ,healthy and green food
Richly containing 18 kingds of amino acids for the vulnerable people
Resisting fatigue and aging effectively
Assisting in the recovery of the eakened and the elderly
Helping in adjusting blood pressure ,blood sugar , blood lipid and cholesterol levels
Assists in recovery of weakened body .
It has the functions of eliminating toxin, Beautifying skin, delaying ageing, treat constipation, improve fatigue for a long time and weak immune systems.
Edible methods
1. Eat directly
Can eat directly, the effect of regulate constipation, prevents cancer, diabetes, the heart cerebrovascular disease and many kinds of diseases
2. Food and beverage industry
Food and beverage industry create many kinds of upscale health care cookbook
3. Hot spring bath
Black garlic extract Can develop high-end bath brand, after takes a bath using black garlic can prevent and treatment many kinds of skin diseases, eliminates the surface germ of the skin
4. Beauty industry
Using black garlic concentrate anti-oxidation ability strong characteristic can make the upscale beauty mask and the black garlic skin appliances
5. Pet food
Black garlic powder Can make upscale pet food to prevent and treatment pet's kinds of internal diseases