Product Description
Product Description
Black Garlic is a kind of healthy fermented black garlic food.It can be uesed as Black Garlic Tea ,Black Garlic Juice.
From a nutritional point of view, Black Garlic has a much higher content of allicin, the active ingredient in White Garlic that imparts its benefits, but without the odour. Additionally, Black Garlic is rich in amino acids and has almost double the amount of antioxidants when compared to White Garlic.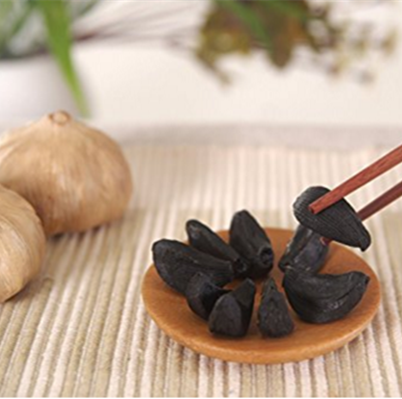 Peeled black garlic is a kind of black garlic. It is fermented in a black garlic fermentation machine for about 15-20days. After that, the peeled black garlic enters into a stage of ripening time for 4-6 weeks. Of course, The longer the fermentation is, the better the taste is.
Apart from peeled black garlic, you can also get whole black garlic, solo black garlic from our company. If you like, you can also think over our black garlic machine,which can be used for fermenting black garlic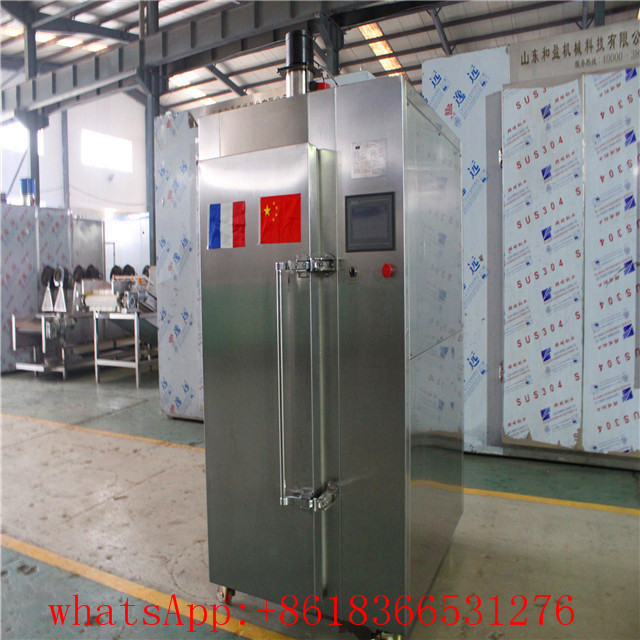 The effect of black garlic
1. Prevent cancer, control blood sugar, strengthen the function of internal organs.
2. Sweet and sour taste, no stimulation.
3. Disinfection, disease prevention wall.
4. Anti-oxidant ability.
5. Enhance immune function.
6. Regulate blood sugar levels Strongly.
Detailed Images
Regulate blood sugar levels Strongly
Black garlic can affect the liver glycogen synthesis, reduce their blood glucose levels and increase plasma insulin levels. One of the garlic can decrease blood glucose levels, black garlic also contains the S-methyl cysteine sulfoxide and S-allyl cysteine sulfoxide, this sulphide can inhibit G-6 -P enzyme NADPH, to prevent the destruction of insulin, there is hypoglycemic effect. The allyl disulfide in black garlic also has this effect. Black garlic contain the alkaloids, also have lower blood sugar composition, increase insulin function, more importantly, it has no effect on normal blood sugar. Glycine reduces blood glucose, diabetes prevention and treatment. Isoleucine for promoting insulin secretion, regulating blood sugar function.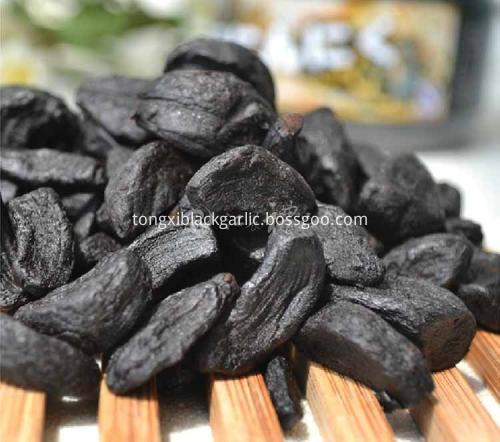 Enhance immunity
Experiments show that the fat-soluble volatile oil which the black garlic can increase macrophage phagocytic function significantly, and can enhance the role of the immune system. Allicin has a lipid-activated by the sugar composition of membrane function, can increase its permeability, enhance the metabolism of the cell, energy improved, corresponding strengthening of immunity. Lysine, serine have to improve immune function, vitamin C can also enhance the body's immunity. Black garlic contains zinc involved in the synthesis of hormones to improve the body's immune system.
Anti-oxidant ability
Anti-aging, antioxidant capacity is stronger 39 times than the normal garlic.
The essence of human aging is oxidated, while the black garlic super antioxidant function is that can have a very good condition for more effective the main reason, while it also has a very good care therapeutic effect to the diseases which cause weak multi-ability .