Product Description
Product Description

1. The fermentation that produces black garlic reduces the pungent odor and strong flavor, making it more palatable and appealing to some people.
2. The taste of black garlic has been compared to that of a dried fruit, smoky, sweet and slightly chewy.
3. Conventional garlic, even in freeze-dried capsules, emits a strong garlic odor that permeates the skin, causing objectionable body and breath odor in people using garlic as a health supplement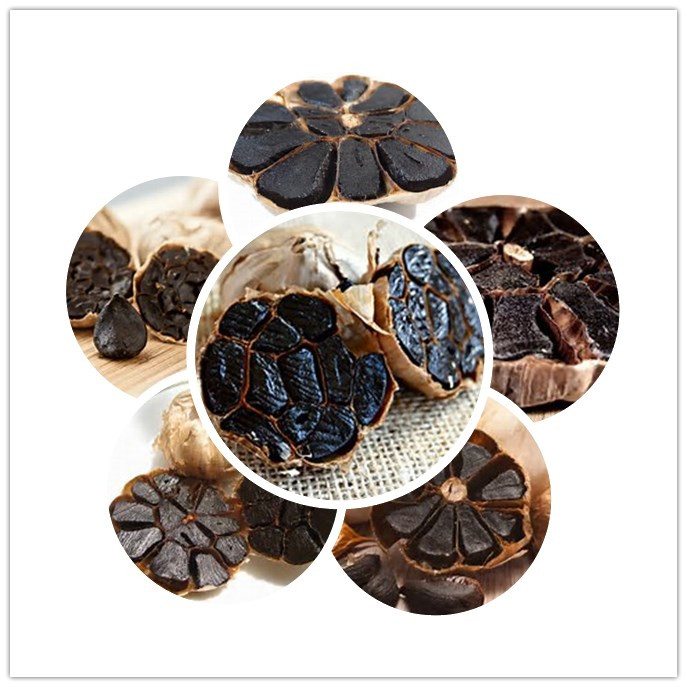 4. Black garlic has none of the strong odor of white garlic and can be consumed in large quantities without the olfactory effects.
5. Our company can provide various kinds of fermented black galic besides whole black garlic , such as peeled black garlic, solo black garlic. If you are a producer, you can also think about our black garlic machine for fermenting black garlic by yourself.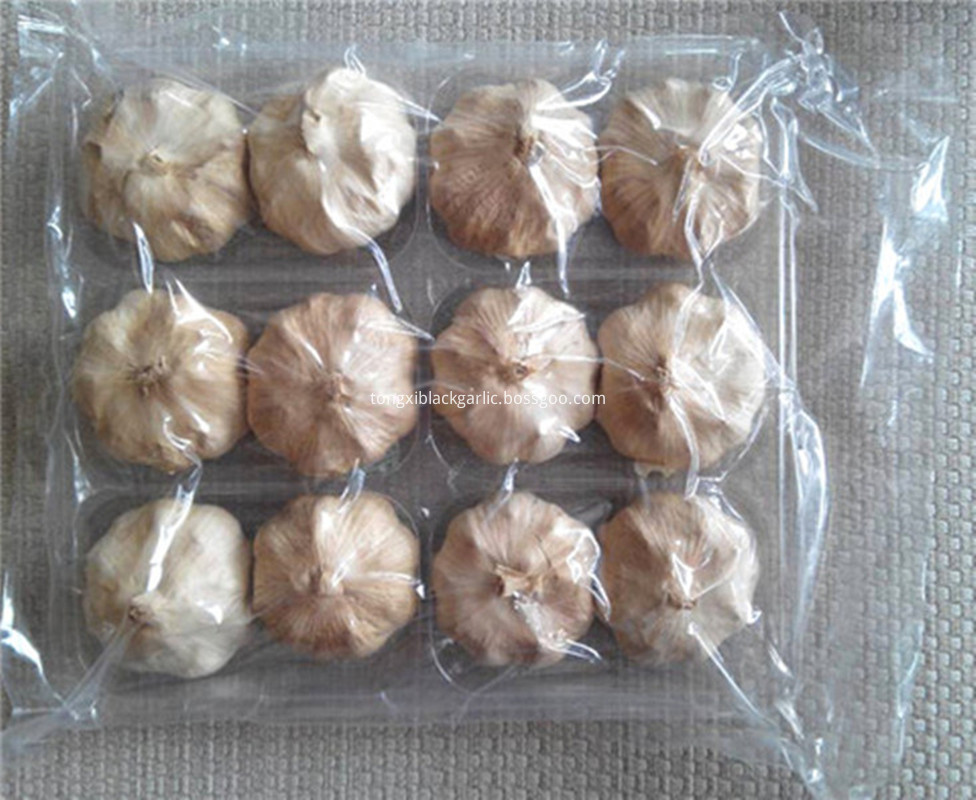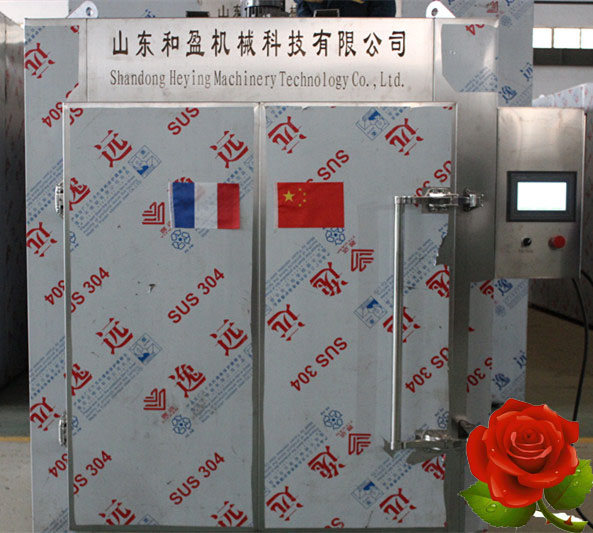 Detailed Images
1. Prevent cancer, control blood sugar, strengthen the function of internal organs.
2. Sweet and sour taste, no stimulation.
3.Strong disinfection
4. Anti-oxidant ability.
5. Enhance immune function.
6. Regulate blood sugar levels Strongly
Various elements found in fermented black garlic
Black Garlic known to have therapeutic virtues against excess lipids in the blood ( cholesterol, triglycerides ). It also favours blood circulation and reduces blood pressure. it is recommended for those suffering from high blood pressure or from diabetes, for slowing down the onset of senility, for strengthening the organism and fighting against the effects of fatigue.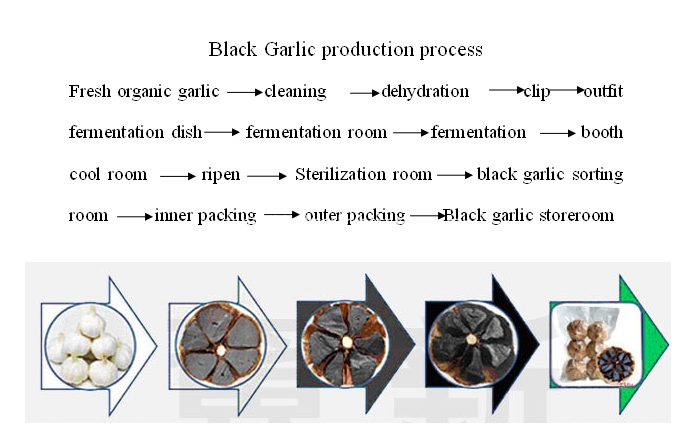 Once you have peeled the clove it is ready to eat.Black Garlic should have 24 months shelf life if stored in the correct conditions.
Our company