Product Description
Black garlic is also known as fermented black garlic, which is made after 60~90 days in the black garlic fermentation machine with fresh raw garlic. The content of trace elements in black garlic is high, and the taste is sour and sweet, without the flavor of garlic. It has anti-oxidation and anti-acidizing effect.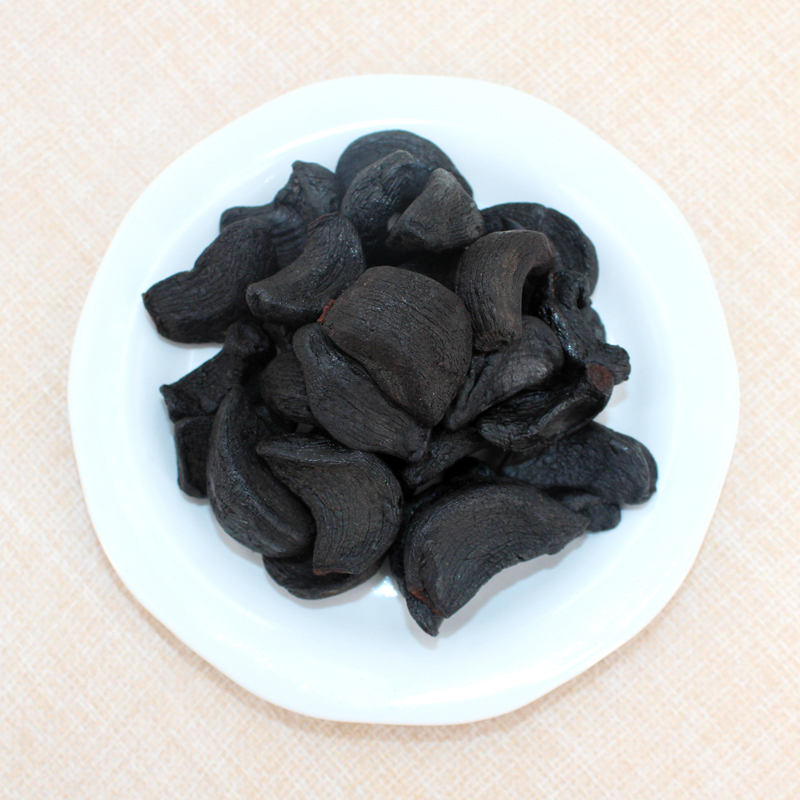 The high nutritional value of aged black garlic and the taste of "sweet, soft and sticky" are gradually being recognized and recognized by people, and are gradually moving towards the life of the people. After the food, the garlic odour is different from the common garlic.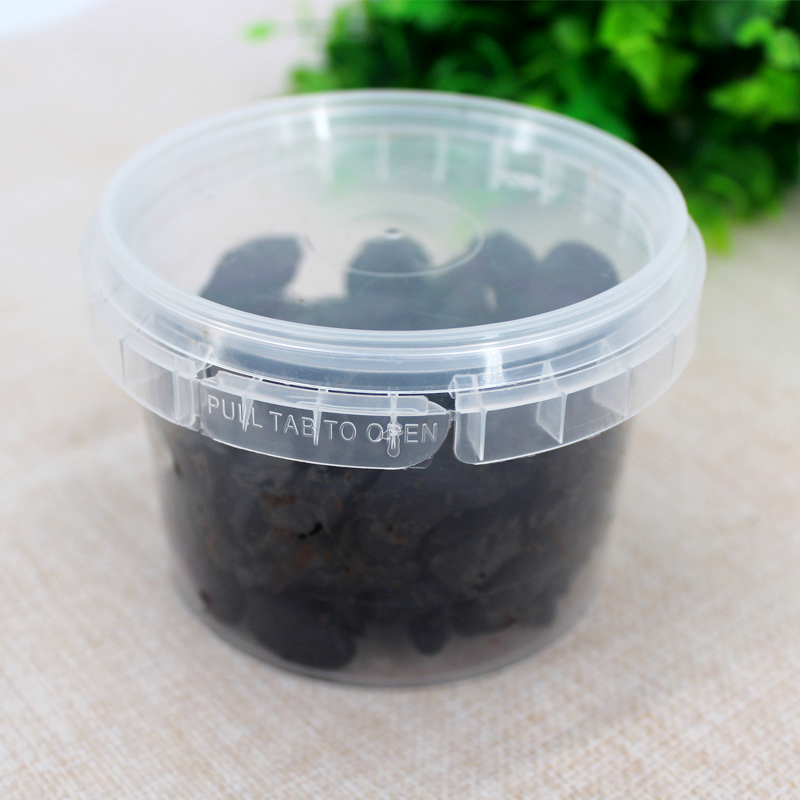 WHY IS IT POPULAR MORE AND MORE?
Purely natural ,healthy and green food
Richly containing 18 kingds of amino acids for the vulnerable people
Resisting fatigue and aging effectively
Assisting in the recovery of the eakened and the elderly
Helping in adjusting blood pressure, blood sugar, blood lipid and cholesterol levels
Assists in recovery of weakened body
It has the functions of eliminating toxin, Beautifying skin, delaying ageing, treat constipation, improve fatigue for a long time and weak immune systems.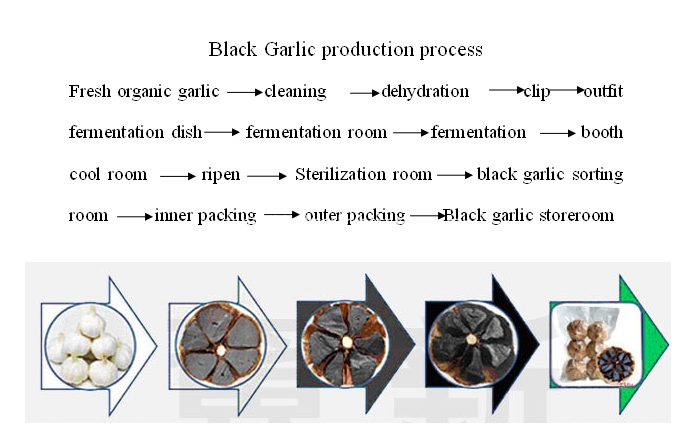 If you'd ordered fermented black garlic with peels and cores and stems attached, half of the weight you are paying for is in things you will throw away. You get twice as much edible pieces when you order peeled black garlic.


Fermented over 120 days. This means ultimate flavor, higher antioxidants, fresher longer due to natural antibacterial properties, and sweetness. Due to high antioxidants, our black garlic will last over a year room temp, up to 2 years in fridge. No additives.


Normally the Back Garlic has 10-12 cloves. It is recommended to consume up
to
1 bulb per day
.
Once you have peeled the clove it is ready to eat. Clove Black Garlic should have 24 months shelf life if stored in the correct conditions.
Packing & Delivery